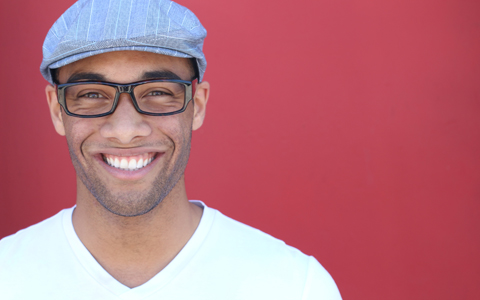 How white are your teeth? Brightly colored food and drink is just one of the contributing factors to the shade of your smile.
If you want a brilliant smile to enrich your image and your confidence, consider professional teeth whitening. Dr. Katrice Thomas can offer you a significant boost to your appearance and self-esteem by whitening your smile.
At your first appointment, you'll engage in a conversation with Dr. Thomas about your hopes for your smile. She will help you decide if in-office or at-home teeth whitening will give you optimal results.
In-Office Whitening
If you want dramatic and immediate effects, we may recommend an in-office service. This appointment takes less than two hours. Dr. Thomas will administer a powerful teeth whitening solution while protecting your gums, so you can leave our office with a sparkling new smile.
Whitening At Home
Our at-home whitening system gives patients the ability to whiten their teeth on their own schedule. We will give you a prescription-strength formula that produces brighter results than over-the-counter methods. We will fit you for a tray and help you decide the level of teeth whitening power that will suit your needs.
Is Tooth Whitening Safe?
Yes! Many studies have proven that tooth whitening is perfectly safe. Sensitivity from tooth whitening is transient, so if you do experience sensitivity, it will vanish within one to two days after treatment.
Benefits of Tooth Whitening
The benefits of whitening with Dr. Katrice Thomas include:
A comfortable procedure that's over in 2 hours or less.
Color-customized whitened teeth.
Long-lasting bright results.
Teeth up to ten shades lighter.
Higher self-esteem.
Motivation to keep your teeth clean and healthy.
Call Today
Whitening your smile is an effective way to revitalize your appearance and change the way you feel about yourself. Come speak with Dr. Thomas to find out if this option is right for you! Call our office today to schedule your no-obligation consultation.