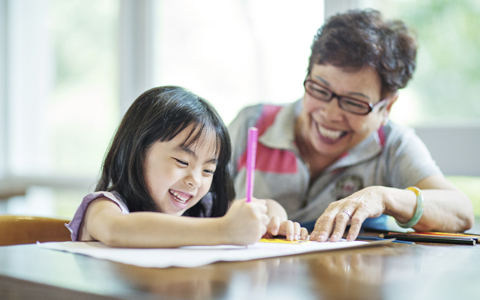 When you think of dentures, do you envision a set of big, clunky false teeth?
Dentures have come a long way, and Dr. Thomas is dedicated to creating dentures that don't look fake at all. She will get to know your smile so that she can make your dentures beautiful and natural looking. No one has to know that your dentures aren't your own teeth.
Full Dentures or Partial Dentures?
Patients missing one or more teeth in a row can resolve the problem with a partial denture. A full denture is right for patients who want to replace a complete arch of missing or damaged teeth.
Dr. Thomas can help you determine which type of denture will serve your needs. Both full dentures and partials allow our patients to eat and interact as if they had never lost their teeth in the first place!
Custom Dentures
We use the highest quality materials while building your denture. Dr. Thomas has great expertise in designing custom-fit dentures for her patients. Our custom dentures will provide you with a comfortably snug fit.
Traditional Dentures
When you choose custom dentures with Dr. Thomas, she may consult with you about traditional dentures vs. implant-supported dentures.
Complete traditional dentures include a plastic base that adheres to the gums. Partial traditional dentures include a thin framework or clasps that are supported by the surrounding natural teeth.
Implant-Supported Dentures
Implant-supported dentures provide additional support for patients who are uncomfortable with traditional dentures. We offer several implant-supported replacement options for patients who are looking for benefits like:
Increased confidence in your reliable smile.
Stability while you eat and speak.
Bone and gum preservation.
Improved dental hygiene.
Superior aesthetics.
If you're wondering if complete or partial dentures could restore your stunning smile, schedule a consultation with Dr. Thomas today. Dentures can improve your abilities to speak and eat, restore your natural facial volume, and enhance your daily life.