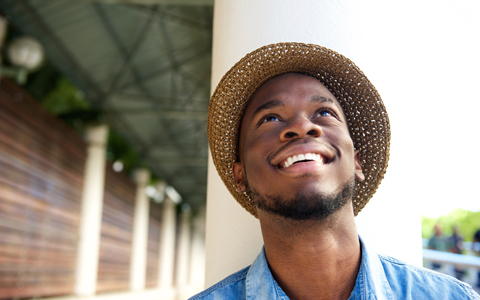 A beautiful smile can brighten your life. There is a powerful confidence that emanates from a smile that has been enhanced with cosmetic dentistry. From professional presentations to social meetups, you'll feel better about the way others perceive you.
Imagine coming in for just a few comfortable dental appointments, and leaving with a flawless smile. Dr. Thomas strives to offer patients procedures that are free from stress and pain.
Solutions for Dull and Damaged Teeth
Almost everyone will suffer from tooth decay or trauma at least once in their lifetime. Tooth damage may not even be your fault, but it has a significant effect on the way your smile appears and functions.
There's no reason to live with dental flaws. We can correct some chips, cracks, and discoloration with a variety of beautiful treatment methods.
Porcelain Veneers
Dental veneers are ultra-thin layers of porcelain that are customized to match your natural teeth. They will:
Strengthen the teeth.
Whiten dull or stained teeth.
Correct chips and cracks.
Close gaps.
Straighten minor misalignment problems.
Leave your smile looking polished and perfect.
Dental Bonding
Dr. Thomas enjoys improving patient smiles with this simple and direct solution. Bonding is a thin plastic coating that is painted onto the tooth. Bonding hides all kinds of different flaws without altering the natural tooth structure.
Tooth-Colored Fillings and Crowns
Dr. Thomas provides modern tooth-colored dental fillings to give you a healthier smile. Our fillings and crowns can recover your smile from minor to advanced dental damage and will last beautifully for years to come.
Teeth Whitening
Teeth darken naturally over time, but we can combat yellowing with teeth whitening procedures. Professional teeth whitening is the most effective option because it is fast and produces dramatic results. We can also customize the treatment to your smile for minimal sensitivity.
We Want to See You Smile!
Who doesn't want a confident smile? Dr. Thomas and her team can give you the smile of your dreams with just a few visits to our welcoming practice.
If you're considering cosmetic dentistry, we would be happy to provide a consultation. Call our office today.