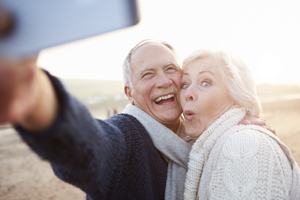 Teeth dull and degrade over time. We can fight back with restorative dentistry!
Dr. Thomas rebuilds teeth with beautiful tooth-colored fillings, crowns, bridges, partials, and dentures. Whether you have a small cavity or more extensive damage, we can restore your smile with restorative dentistry.
Your options are affordable and versatile here. Our caring dentist will help you create a smile restoration plan that suits your preferences.
Composite Fillings
A composite filling is a tooth-colored material that can be placed into small cavities or chips. We will first numb the affected tooth, remove the damage, and then quickly install the filling.
Dental Crowns
When a cavity disturbs the overall tooth structure, or physical trauma wears down the tooth, a dental crown may be the best solution. We can place crowns matched to the shape and shade of your beautiful teeth to restore an immaculate smile.
Dental crowns can be metal or ceramic. Both options will fortify the damaged tooth, protecting it from further wear and tear. Your dental crown will give you the confidence to chew, speak, and smile again. A group of dental crowns, called a dental bridge, can also be used to fill in a space in the smile created by missing teeth.
Root Canal Therapy
Large cavities or fractures can lead to a more pressing complication: nerve irritation or infection. When the nerve is infected for a long time, the nerve tissue can die.
If this is the case, Dr. Thomas may suggest removing it with a root canal. During a root canal, our team will extract the damaged tissue and protect you from tooth pain and tooth loss. We will strengthen the tooth with a custom-made crown.
Let's Start the Restoration Process Today!
We are accepting new patients and look forward to giving you a great dental experience.
Don't put up with dental damage. Fix it up with comfortable restorative dentistry. Dr. Thomas has over 19 years of experience and always puts patient experience first. To learn more about your options for creating a brand new smile, contact us to schedule a consultation with Dr. Thomas today.